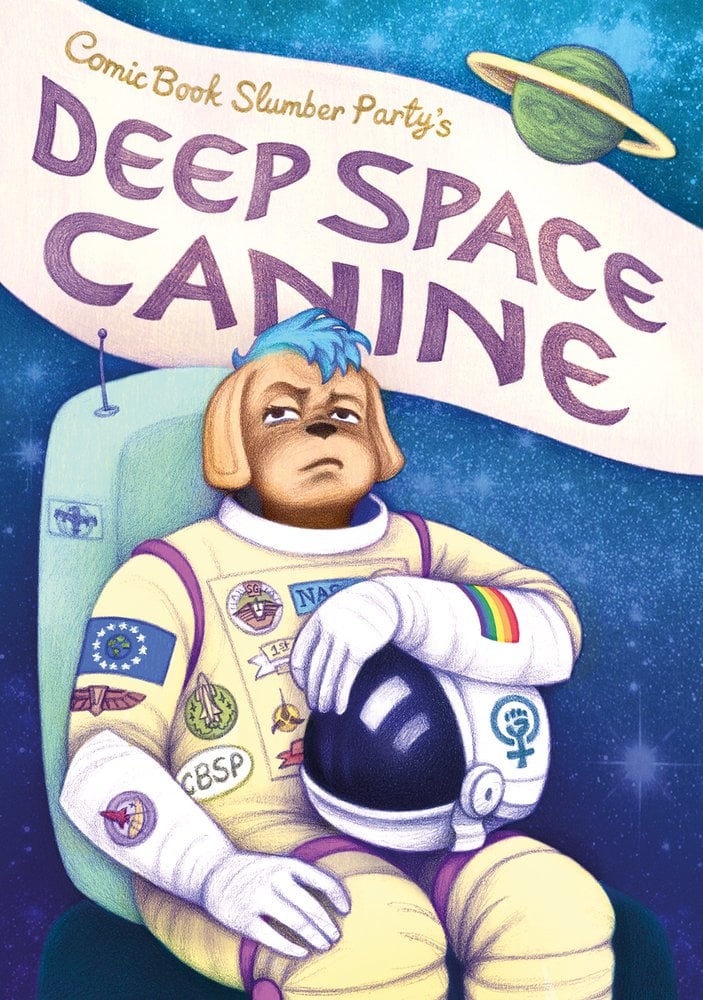 We joined forces with Avery Hill Publishing to release our third anthology Deep Space Canine.
Life in space can be tough - and when you're balancing a hydro-herb habit, mysterious intruders and an impending reunion, things get even tougher.
Luckily, Space Commander Greasy is not alone, and with the help of her best robot pal, Cybernetic Unit Normally for Troubleshooting, she (and her ship) might just get through the next 24 hours in one piece!
Edited by Hannah K. Chapman, and with contributions from Katriona Chapman, Lucy Haslam, Lize Meddings, Honey Parast, Becca Tobin, Alice Urbino, Beth Wood and Jenn Woodall, CBSP: Deep Space Canine explores strange new worlds, discovers wild new civilisations, and solves the age old problem – what to do when you've lost your best pair of knickers.
Featuring contributions from: Beth Wood, Lucy Haslam, Honey Parast, Jenn Woodall, Becca Tobin, Lize Meddings. Cover by Katriona Chapman.
WARNING: This product contains swears and mild sexual references and may be unsuitable for children.